From the desk of: Leslie Bogaerts, a.k.a. Lady WordPress
RE:  Your traffic explosion…
Dear Friend,
Every marketer either has been there, or will be there… the day that you realize your site has seen a marked drop in traffic! Your heart starts racing. You fire up your Analytics tool, hoping that you'll find some 'easy to fix error' that's causing your bounce rate to go up, your search rankings to go down, and your traffic to just disappear…
You scan those analytics with a fine tooth comb… and suddenly you realize what the problem is! Your website is loading too slowly and people are leaving before they ever see your content… What do you do?
Only a year ago I was in the exact same place with one of my best earning sites. Instead of getting my regular 100+ visitors a day, my traffic dropped to half and the income it was making dropped to close to nothing. And if that wasn't enough to make me worry, I started getting notices from my hosting company who told me that I was using too much resources for my shared hosting account. I either had to give in and buy a more expensive hosting account or find a solution to why my site was using that much resources for being a rather small site.
I've been building WordPress sites for myself an others since 2009, but I never considered the importance of your pages loading speed until now. The weeks after this all went down, I learned everything I could about why sites start loading slowly and how I could turn it back to a more smoothly running installation. I tested out different ideas, discarded them, tried again and in the end I came up with a system that saved my site from having to move to a more expensive server and brought it back from the dead traffic and income-wise. I use this system for all my sites and now you can too!
Don't Lose Money Anymore!
When you're site isn't loading fast enough your income will drop. Don't believe me? Just think about it. If visitors aren't seeing your content, there's no way you can get them to see your call to action on your site. No salesbutton, no ads, no opt-in form, nothing that can turn your visitor into a buying customer or subscriber.
Luckily you can end all that today with Easy WP Speed!
See What Easy WP Speed Will Do For You
 Keep visitors longer on your site => More chances of them becoming subscribers and/or customers
Reduce hosting costs => More profit
Fast loading times which Google loves => Better rankings
No extra investments, just this system will help you load your site faster => More profit
Take A Look At What Others Think About Easy WP Speed 
Easy WP Speed is an absolute 'must have' for anyone using WordPress.  Leslie explains the why and the how so that anyone can understand, even if you're brand new to using WordPress.  You can really tell she is an expert in all things WordPress – and that's exactly why she's the perfect person to listen to when it comes to something this important!
Most of your competition won't know about this and they definitely won't be using the steps Leslie explains in Easy WP Speed.  That will give you a HUGE advantage over them!  There are very few things I come across that I would say you MUST have… this is one of them.
John Schwartz
I didn't use all the recommendations in your guide but I did make the recommended changes to fix the biggest problems. Here are the results after about 30 minutes of reading and making some changes.
developers.google.com/speed/pagespeed/insights
For desktop
Before: 72/100
Now: 81/100.
Yslow
Before: Grade D 70
Now: Grade B 89
I'll continue to fine tune and get the mobile scores better. I just wanted to say that you've put together a great and easy to use guide Leslie. Thanks!
Chris Miller
http://www.oddisphere.com/
For a limited time only you can get this system at a low price. But there's more! Every month I'll draw one name out of the list of buyers who will receive a free optimization for one of their sites. That means that you not only get my system, but I will set it up for you on a site of your choice!
Stop losing money today! It only takes a few small changes to make a world of difference!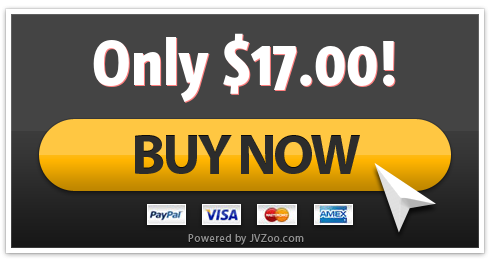 My Guarantee
I want you to feel good about this. You might not know me, so you might be worried that this is not for you. Or that it might be difficult to use this system.
If that's the case, then worry no more. This is my guarantee to you:
As you can see, you have nothing to worry about, I take all the risks. If you don't like the system, just send me a message and we work out a refund ASAP.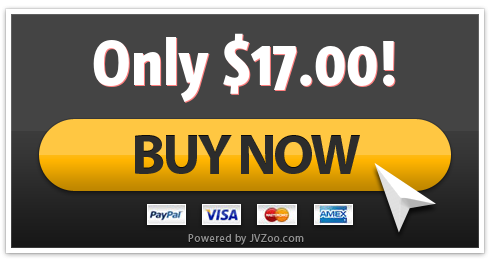 To Your Success,
Leslie Bogaerts
P.S.: This system is SO easy to set up, even if you don't have much technical knowledge. And if you wish, you can outsource it. Send it to your VA and get a fast running site without any work at all!