From the desk of: Leslie Bogaerts, a.k.a. Lady WordPress
Dear Friend,
Every marketer has been there at least once in their career … the day that they want to start a new site, but they either don't have the time to do it, or they just dislike the boring tasks that come with researching a new niche or setting up the site so they can get started.
Let's face it:
Nobody likes to do the boring stuff …
It takes TOO MUCH TIME to find a potential niche
It takes TOO MUCH ENERGY to research the products you want to promote
It causes TOO MUCH FRUSTRATION to set up your new site when you don't like doing the technical stuff
Luckily for you there are solutions for you, one of those being outsourcing. But then a new challenge starts. You need to find someone that will handle the research, someone who creates your site, another person to write your content and in the end you spend even more time making sure everything comes together. And that's when everything is going according to plan. No time is saved and you're back to making a choice between working on your new project, or keeping the rest of your projects running smoothly.
I hear you thinking …
There must be an easier way!??!!
Well, I have some good news for you…
There IS an easier way.
And the people who have followed this solution in the past, have been raving about the peace of mind they receive while starting up a new project.
Money Making Affiliate Sites
Don't Have To Take Up A Lot Of Your Time
Before I show you what my solution has to offer, let me ask you a question …
What if you had a trusted source for …
… helping you find a new niche with potential to make money
… helping you decide which products you should review
… creating a WordPress site that is easy to work with, and secure against attacks
… writing content that converts visitors in sales
… setting up social media accounts for your new niche
The only thing you would need to add is traffic.
I tell you "what if". It would save you a lot of hours of work that you can spend on your already existing projects and once your new project is up and running, it'll be easy to add it to the rest of your tasks.
Well, that source is now available for you:
Amazing Amazon Review Sites
So, what are you getting when you're ordering an Amazing Amazon Review Site?
Let's take a look at a few examples of sites that I created (click on the image to visit the actual sites)
Niche research to find you a GREAT niche with potential.
Keyword research to find you a GREAT keyword phrase and a brandable domain name (or I can use a domain name you already own).
Domainname will be chosen according to brandability and availability of Facebook fanpage and Twitter account, both of which will be created.
Keyword research for 3 informational articles in this niche.
Product research for bestselling products on Amazon in the niche, from which 3 will be used for the 3 product reviews included in the package.
List of keywords and products that you can use for future articles
Blog will be easy to use and navigate on the back end with the WordPress CMS
Secure WordPress installation
Premium WordPress theme, customized to fit your niche, and based on the stable Genesis themeframe. You will also receive this theme in a zipfile so you have a backup AND can reuse this theme on other sites if you would like.
A selection of WordPress plugins, chosen for their specific features and your site needs.
A single site license for WP Price Checker to compare prices for your products on different sites with your affiliate links
A single site license for the Affiliate Product Comparison Tables plugin to easily compare similar products with your affiliate links
Homepage will have on page SEO for the target keyword
Full setup on your hosting, including all basic plugins. Hosting must have cpanel.
Your custom site comes with the domain (free push to your Dyndadot account) and will only be sold once!
OK, but, how is this different than before?
That's a GOOD question!
Well, instead of outsourcing to different people and you managing the project so it all comes together, you'll be outsourcing to only one person, me. I'll be the one who makes sure your new site will be up and running, ready to make YOU money!
No more running behind different people to make sure you have all the elements to combine them in one successfull site. No more worrying about whether or not you'll spend too much time away from your other projects. No more boring tasks like doing the research and setting up a new site, instead of focusing on getting traffic and making sure people will find your site.
But what if I don't like the niche you chose?
No worries! Once you ordered your own Amazing Amazon Review Site, I will contact you and we'll discuss the broad markets you have an interest in.
Once I have an idea of where you would like to go with your new projects, I take that information and select three niches for you.
You will then select the one that you want and from there I'll take care of everything else.
Everything is worked out so that you will get a site you will love to work on in the future and that has the potential to become an income source for your business.
And those other two niches I picked? Well, if you liked your first sites, you can always return for a second one with one of those niches already worked out for you.
But why should I trust you?
Ever since I started my first WordPress blog in 2008 I knew that this was the direction I wanted to go in. I loved, and still love, setting up sites both for myself as for others, and turned it into my career.
I dedicate myself to giving each of the sites I create for clients the same love and care I would give my own sites. After all, I use the same steps and techniques for you as I do for my own projects.
But that's not all. If for any reason in the first 30 days AFTER your site is finished, you decide that you don't like the result, I will take the site, and everything that comes with it, of your hands and refund you your money.
This sounds GREAT!
Love what you hear and ready to get your own Amazing Amazon Review Site?
Don't hesitate too long, because this is a service and it will be delivered at a first come, first served basis.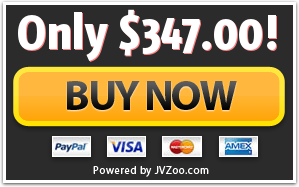 After your purchase you will be brought to a contact page, where you can send me a message so I'll have your email address. If I don't receive a message from you I will contact you through your Paypal email address, as that will be the only one I have.
My Guarantee
I've mentioned it before, but let me say it again. I want you to feel secure when you order your next site with me.
If you don't know me, trust can be hard to come by, so that is why I decided to offer a refund option for this offer.
If for any reason, within the first 30 days AFTER I deliver your site to you, you don't like the result, you can contact me for a full refund under only one condition: Upon the refund, the site will become my property and I'll take it off your hands. There is nothing for you to lose.
As you can see, I take all the risk on me, all you have to do is be ready to accept your new site and start adding traffic to it.
To your success,
Leslie "Lady WordPress" Bogaerts